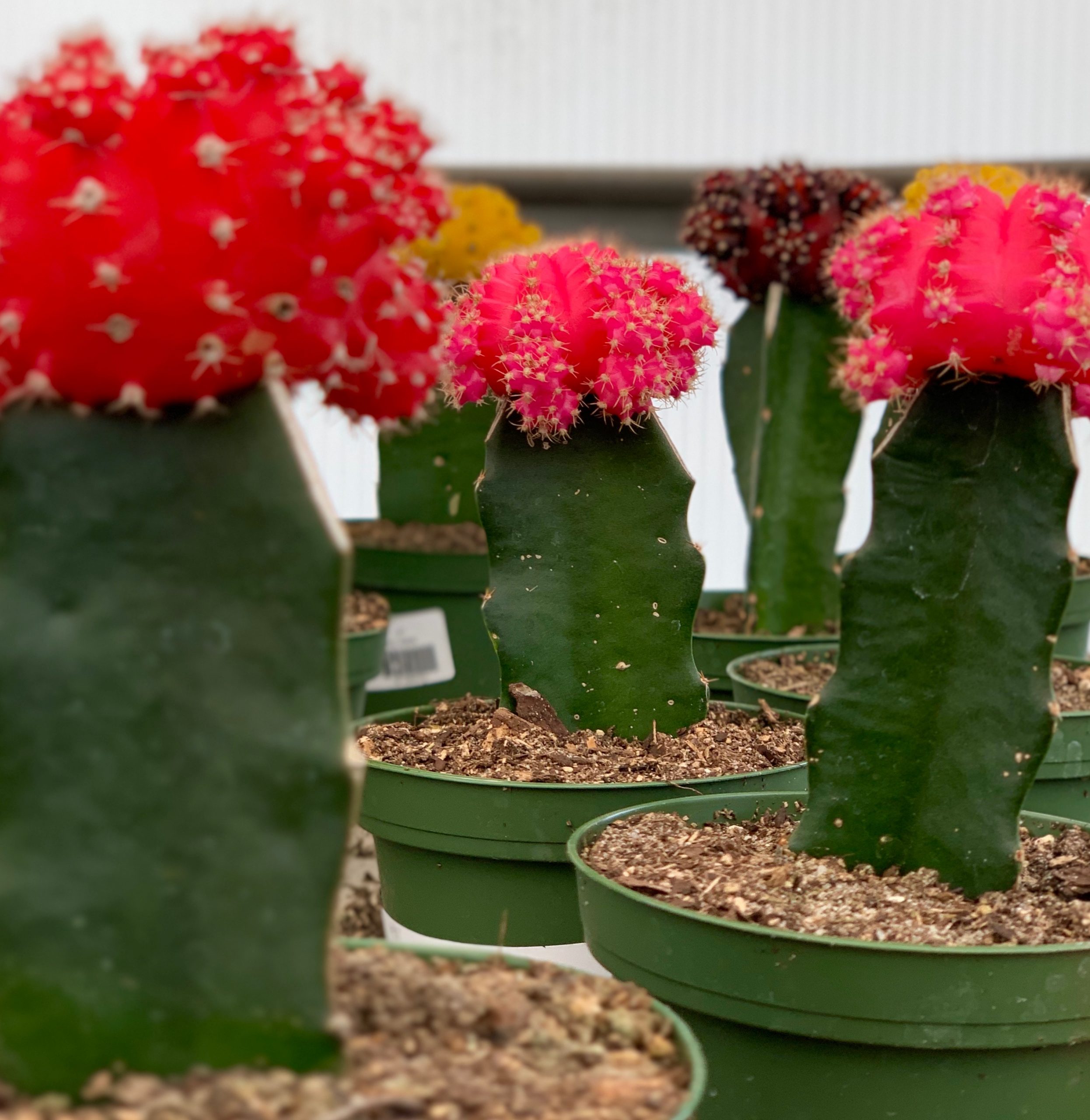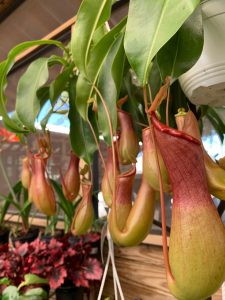 WHAT'S NEW IN THE PAVILION
Looking for something a little more exotic in your home? We've got our pitcher plants back! These carnivorous plants, that double as pest control, are surprisingly adaptable in the indoor environment. Pitcher plants thrive in light-nutrient, well draining soil. With a little care you'll have a pest control type plant and a striking conversation piece! If you're looking for a bold statement piece, look no further because we've got bonsai!!! Bonsai are nothing more than ordinary trees grown in a special container to add a beautiful new take on an old concept; we've got a few varieties here that are sure to do the same to your home.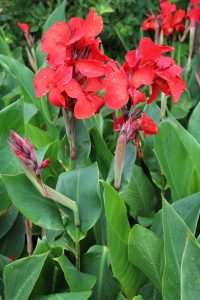 WHAT'S NEW IN MECCA
If you're looking for a unique, bright, and dramatic plant that will flourish in our hot tropical summers then look no further than the Canna Lily! Canna's produce a very showy, multi-bloom flower and large, lush foliage. The foliage varies from green or burgundy, to variegated. The red, orange, and yellow flowers are very attractive and make wonderful mass plantings. Did you know Canna's aren't related to liles at all? They are in fact related to gingers, bananas, and Birds of Paradise!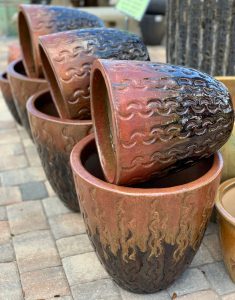 WHAT'S NEW IN THE COURTYARD
We have recently received HUNDREDS of new pots for you to choose from! Stop by and indulge in our huge selection of pottery and find the perfect pot to fit your outdoor or indoor needs. From ceramic to fiberglass, we have several designs, sizes, colors, and shapes for you to choose from. 
WHAT'S NEW IN THE HOT HOUSE
We have several cool new cacti in our hot house that are sure to "prickle" your fancy. Trending, are the big, round Golden Barrel Cactus and the bright, bold Moon Cactus. Curiously enough, the Moon Cactus is actually a mutant plant! This prickuliar plant is the pointy product of two cacti hand-grafted together to form its unique look. They are fun, colorful, and super easy to care for. They don't even require a lot of water! The spiketacular Golden Barrel Cactus will add a unique touch to your garden or container planting! Just like the Moon Cactus, this cactus is easy to care for and does not require a lot of water. It's stunning, yellow, globe shape is just what any garden needs to stay on point!
WHAT'S NEW IN THE GIFT SHOP
New silk flowers that will bring nature into your home without the upkeep. These flowers come in a variety of colors to suit any season and decorating style. Simply drop them into your favorite vase for a stunning and realistic display that will look perfect all year long. Also arriving this month are new CopperArt pieces and new Corinthian Bells!