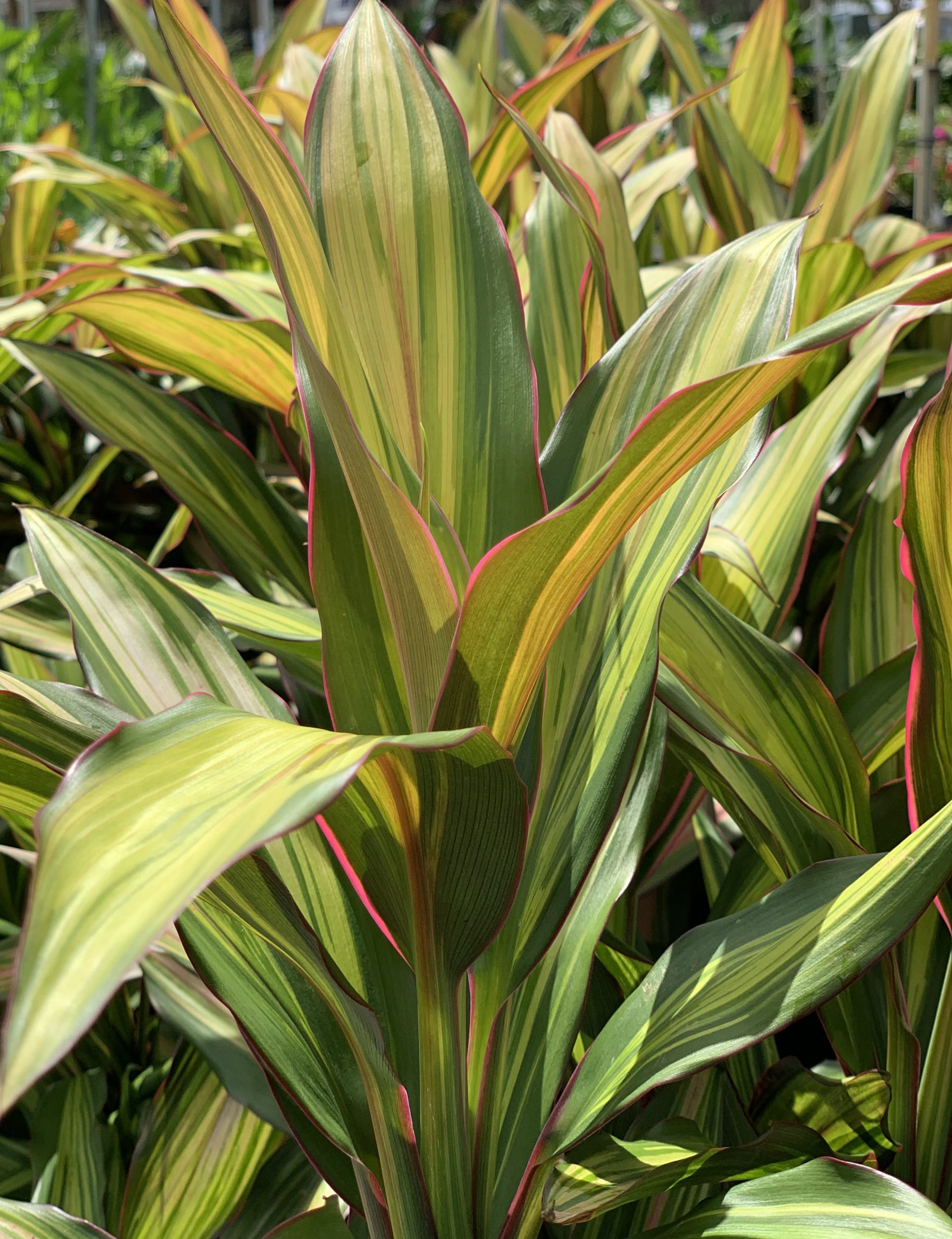 WHAT'S NEW IN THE PAVILION
---
New Year, New Beginnings!
---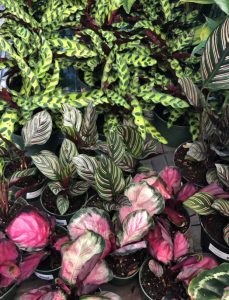 The Calathea plant symbolizes new beginnings.
Often times we use the expression 'turn over a new leaf'; that is exactly what Calathea does when it gets gets dark. With the year that 2020 has brought us, I'm sure we all can agree to turning over a new leaf! Calathea is the ideal gift for a new home, a new job or just a new start; Stop by today and get yours! Cheers to starting afresh. 
---
WHAT'S NEW IN MECCA
---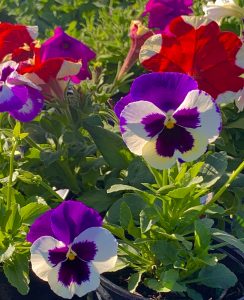 You've asked for it! Violas and Pansies are in! These biennials, that are grown as annuals, are perfect this chilly season. They preform best during spring and fall; will grow and flower all winter in our zone (9-10). There are so many varieties of these brightly colored flowers some even have cute little faces, making them the plant that smiles back.
---
WHAT'S NEW IN THE COURTYARD
---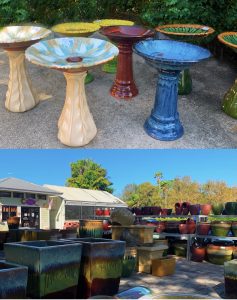 We've got beautiful new ceramic assortments, from birdbaths to pots, in all colors! Our new stock of carefully glazed ceramic birdbath features are not only frost resistant, but they've all got locking tops! Stop by today! Don't forget to view our new selection of pottery; in thousands of different shapes, colors, and designs.
---
WHAT'S NEW IN THE HOT HOUSE
---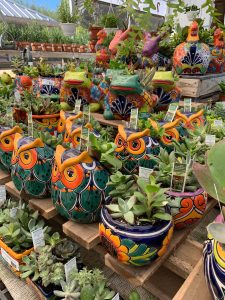 Succulent arrangements of all sorts! Perfect for birthdays, anniversaries, house warmings, or just because, we've got over 500 succulent arrangements for you to choose from! We've also gotten some beautiful cacti that would be sure to prickle your fancy. Stop by today, they're all on point!
---
WHAT'S NEW IN THE GIFT SHOP
---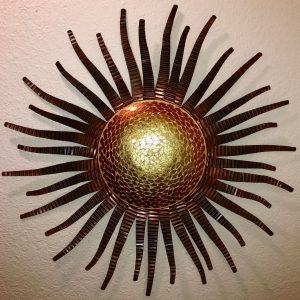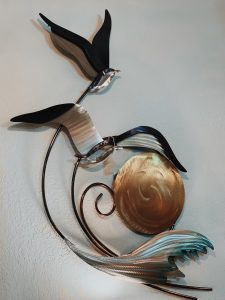 NEW Copper art wall décor, many of which are handcrafted. We've got several assortments from coastal themed to beautiful garden life. Many of these art pieces feature layers of thick metal pieces with debossed patterns or hand-painted mosaic tiles. They also feature hand-painted accents and hues. These beautiful art pieces have a weather-resistant finish, can be displayed both indoors and outdoors, and will liven up any space in your home.