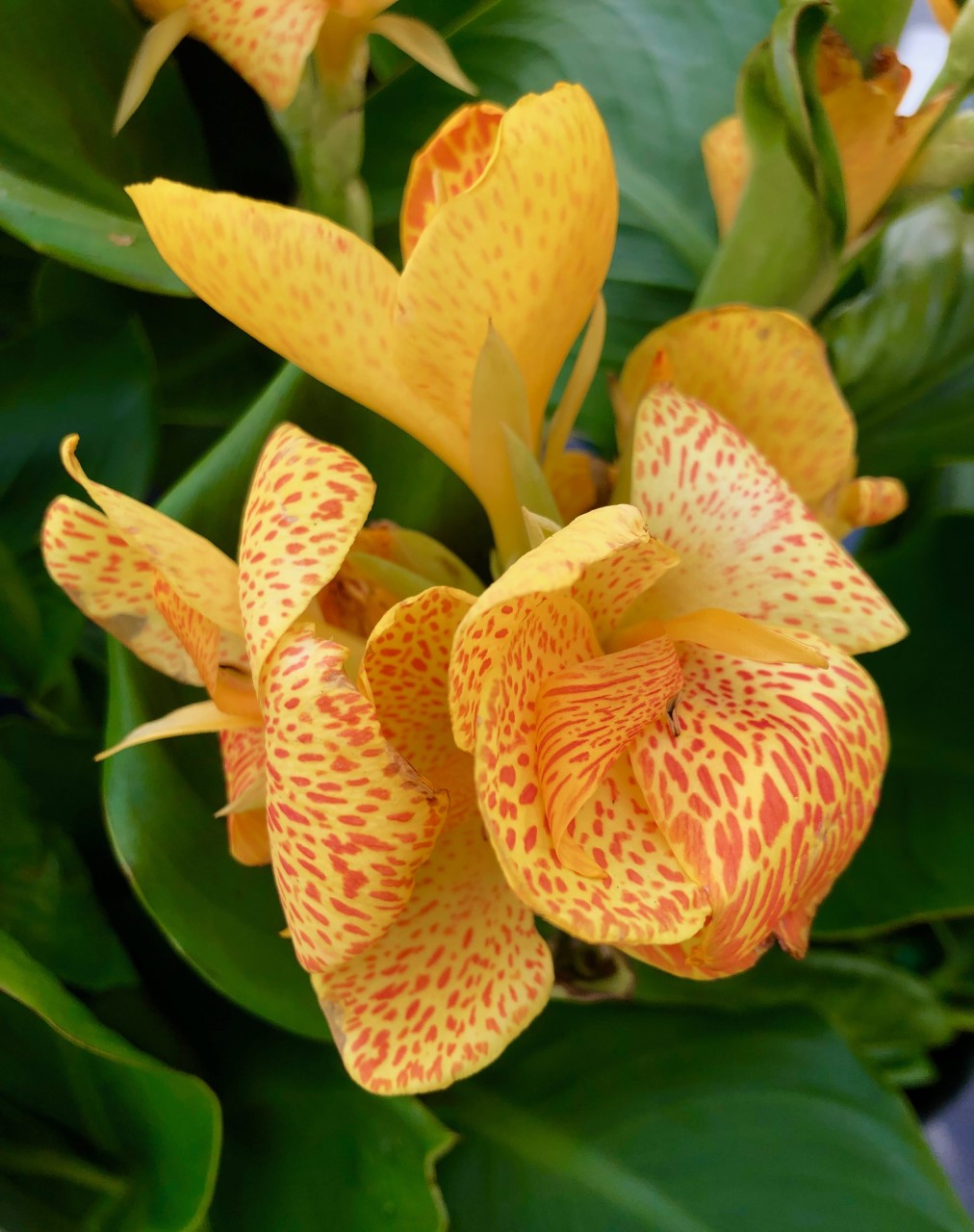 WHAT'S NEW IN THE PAVILION
Money Trees are native to Mexico and northern South America. Money trees have slim green stems topped with hand-like leaves. The trunks are braided together by nursery growers. A story associated with the money tree is about a man whose prayers for money were answered after he took the plant to his home. The man discovered he could grow several more from the seeds and became rich from selling the plants. Braided Money Trees make great gifts and will look outstanding in any home or office while bringing good luck and prosperity. They are super easy to care for as they don't require direct sunlight and doesn't need constantly wet soil.
WHAT'S NEW IN MECCA
Bridal Bouquet is a beautiful rare species of Plumeria. Bridal Bouquet grows compact and upright, making it a good accent by the entry way or on your patio. This evergreen Plumeria looks very tropical and ornamental even in short periods when it doesn't have flowers. The Bridal Bouquet gets its name from its large clusters of bright white flowers about 3 inches across with small yellow centers. The leaves are dark green and uniquely spoon-shaped. This plant is very easy to grow, and unlike other Plumerias, they are resistant to fungus and insect problems. Bridal Bouquet does not require any special care. It tolerates full sun to light shade.
WHAT'S NEW IN THE COURTYARD
We have new concrete statuary and benches arriving this month. We also have unique face designs that are based on the history of art such as Buddha, Mother Nature, Neptune, and more. Pieces are cast in a grey cement and aggregate mix and then stained with unique weather resistant finishes. These top-quality concrete pieces can stay outside all year round.
WHAT'S NEW IN THE HOT HOUSE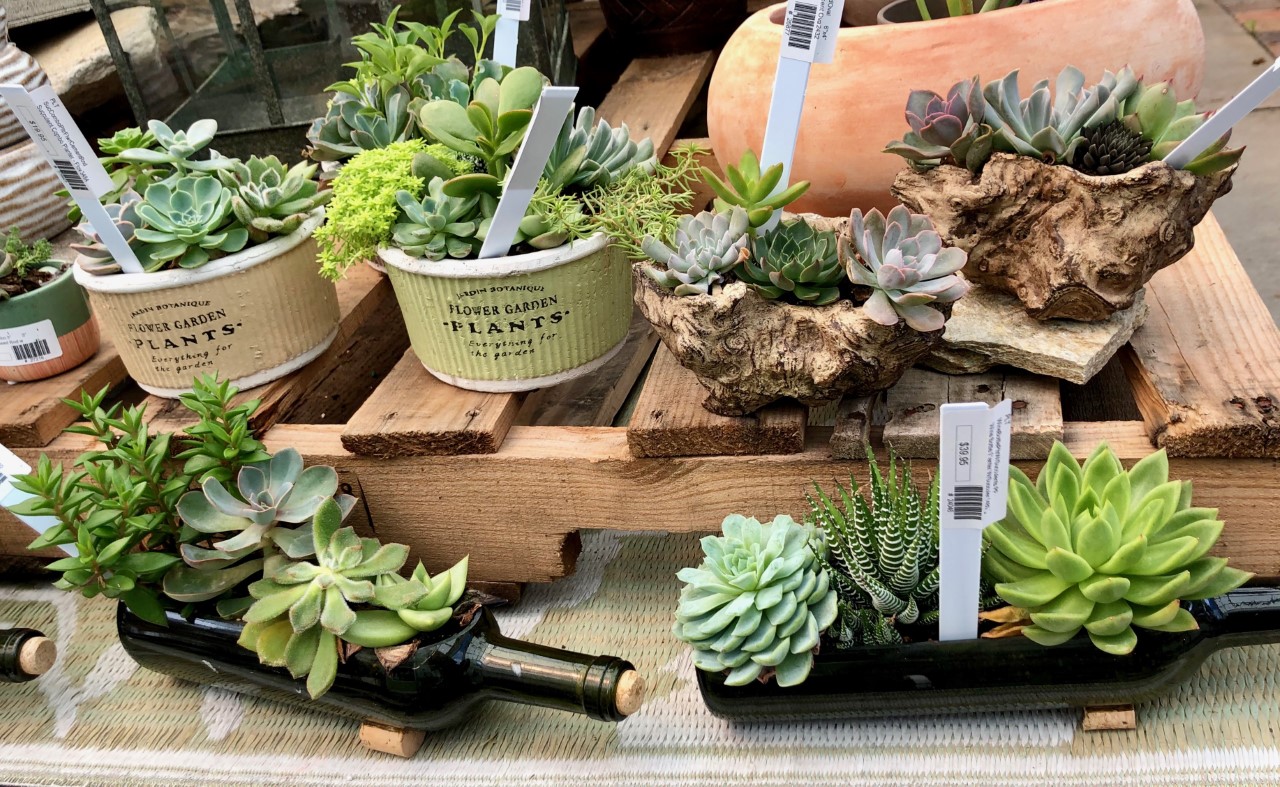 We are stocked up on new succulents and planters in the hot house! Pick out a few succulents and create your own arrangement or choose one of ours. We have animal planters, hanging baskets, talavera planters, wine bottle planters, small chic planters, and many more! These planters make the perfect last minute gift for any occasion!
WHAT'S NEW IN THE GIFT SHOP
One of a kind hand-blown glass bowls and planters that are perfect for succulents and small house plants. A functional decor that is trendy yet elegant. These beautiful products are sure to draw your family and friends attention. We have a selection of orb planters, mid-century planters, and low bowl planters coming in. We also have incoming jellyfish wind chimes that double as sun catchers and are truly remarkable when it catches the light.